Abeat Media is an integrated production & publicity consultancy specialising in TV, Digital & Radio editorial coverage. Our experience in delivering quality content to presenters & producers throughout the country, stems from working directly with some of the biggest broadcasters in the UK including all Radio, TV & digital platforms.

is the first site for free classifieds ads in the UK. Buy and sell items, cars, properties, and find or offer jobs in your area.

Over 10 years ago Anna Gibson discovered the Mini Micro Scooter. Realising the benefits it gave her and the confidence and independence it gave her son Edward, she started selling them. Inspired by the ability to leave the pushchair at home Anna wanted the Mini Micro Scooter to be more widely available to other parents, and teamed up with her friend Philippa Gogarty to form Micro Scooters Limited in the UK. Working with Micro Mobility in Switzerland they helped to develop the Maxi Micro, using their experience as parents to help make the perfect range of scooters.

Tesco Bank began life in 1997 as Tesco Personal Finance, a joint venture between Tesco plc and Royal Bank of Scotland plc. In 2008, Tesco bought out RBS's share of the business and introduced the new name, Tesco Bank. Today, Tesco Bank is a wholly-owned subsidiary of Tesco, which gives us the freedom to make decisions based on what we really think is best for our customers. AEI is powered by a close-knit collective of music fans for whom working in this industry is a lifestyle choice. We celebrate purposeful work, diversity, collaboration, transparency, experimentation and personal development. Owners of UKF, The Sound You Need, NCS, All Trap Music, Drum&Bass Arena, Get Darker, Subsoul, HotDamn & Titan Records. Bora Bora is the incarnation of beach partying, where sun tanned bodies dance to electronic dance music's summer hits on the tables, in the sand, with a drink in their hands and the other waving to the low-flying planes overhead.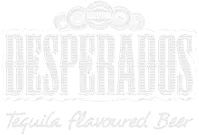 DJs, artists, designers and promoters from London, Bristol and Manchester it's time to step up, showcase your skills and prove you can hack your stomping ground like no one else.The best-of-the-best will battle in new city crews to gain hype, respect and throw the sickest parties ever seen.All supported with awesome mentorship from some of the most successful professionals in the game.
Desperados & UKF City Hack is a challenge like no other.

London Fashion Week. London Fashion Week is a clothing trade show held in London twice each year, in February and September. It is one of the "Big Four"fashion weeks, along with the New York, Milan and Paris.

Tough Mudder ain't just for grown-ups anymore. Introducing Fruit Shoot Mini Mudder: a 1-mile obstacle course designed specifically for kids. Featured at all Tough Mudder events in the US, UK and Ireland and open to kids over 42" tall and between ages 7-12, Fruit Shoot Mini Mudder gives kids a chance to work as a team, get muddy and experience the thrill of adventure.

BookTrust transforms lives by getting children and families reading.
BookTrust is the UK's largest children's reading charity. Each year we reach 3.4 million children across the UK with books, resources and support to help develop a love of reading, because we know that reading can transform lives.